Our company's export strategy is based on projections of growth by 2020 that includes turnover which makes up 75% in export and doing business with partners from more than 50 countries all over the world.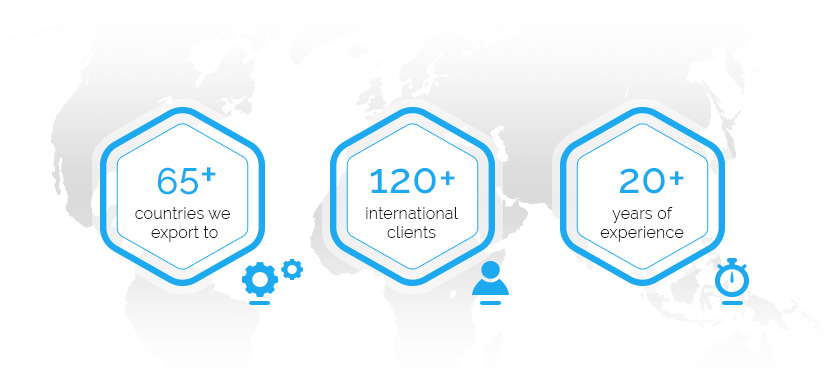 BioGnost is helping hundreds of people do business. If you have any questions about our products or services use the form on our contact page to drop us an e-mail. Old-fashioned phone calls work too, please call us on +385 1 2409 997.
---
Focus on international partners
A part of BioGnost's business strategy is cooperation with business partners around the world. Business cooperation has gradually been expanding beyond the borders of Southeast Europe into the European Union, and then beyond the borders of Europe. Today we successfully do business with partners from over 65 countries, including those from Africa, South America and Asia.